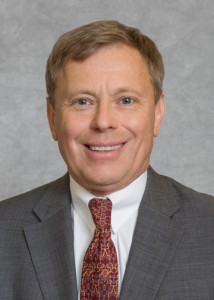 Michael Greis is the Principal of Riverbend Advisors.
Michael is a sustainable investing professional committed to the principle that sustainable investing is the cornerstone of a sustainable economy. He works with the investment community to generate and fulfill greater demand for sustainable investing products and services. He brings thirty years of professional experience in business development, relationship sales and management to his work.
Michael is a CFA charterholder and an active member of the CFA Society of Boston. He created the Society's Sustainable Investing seminar in 2013 and serves as Chair of the Seminar Committee.
More...
Michael began his career at IBM in technical sales and progressed through staff and management positions over a twenty-year career. He created and led IBM's worldwide University Relations organization, working with teams from across the company to build collaborative relationships with universities. His consulting work has included economic development, solar PV business development and clean energy policy.
A commitment to building a sustainable economy includes public service and community engagement. Michael founded and chairs the Green Needham Collaborative, a community non-profit. He has been an elected member of and two-time chair of the Needham School Committee since 2005 and an elected Town Meeting Member since 1995.
Michael is available for project work or a full-time position. Contact him by e-mail, or by phone at 781 559-4623.
Summary
Sustainable Investing professional working with investment professionals and investors to build the business of sustainable investing through education, events, projects and marketing.
Experienced team leader with a strong history of building and managing successful collaborative teams across multiple organizations and within large organizations.
Business Development executive skilled at developing innovative marketing campaigns as well as building strong client relationships.
Persuasive public speaker and presenter engaging a wide variety of audiences with enthusiasm and passion.
Selected current and recent projects:
"Sustainable Investing: Moving into the Mainstream" – Created successful Boston Security Analysts Society Sustainable Investing Seminars beginning in 2013. This annual full-day event has consistently received outstanding feedback, with attendance more than doubling to 150. 2017 session information and program at http://tiny.cc/bsassi.
Seeking investments in solar loan portfolios from community banks for leading Boston-area solar project development and residential financing company.
Brand-building and prospect identification for launch of US offerings by European ESG-Quant investment management firm.
Sustainable Accounting Standards Board (SASB) – Collaborated on development and hosting of first practitioners' workshop targeting CFA charterholders. Subject-matter expert for FSA Level-II Exam standards-setting process (2016).
Solar PV Business Development – Identified and developed municipal and institutional prospects for solar developer. Built deep relationships to qualify and advance multiple 100-1000 kW opportunities. (2014-2015).
"Getting Buy-In from the Market Analyst: How to Connect ESG Performance with Traditional Portfolio Management" – Developed and moderated panel session for Skytop Strategies ESG Summit, June 2015.
Municipal Solar installation – Initiated and spearheaded successful multi-year effort (2011-16) to install 3.6MW solar PV system on capped municipal landfill in Needham, MA.
Research and interviews about responsible investment systems-level impacts and frameworks, for Steve Lydenberg's recent white papers on developing new approaches to these challenges. 2014-2015.
More...
Solarize Needham – Local participation in Solarize Mass. Created RFP response and marketing strategy for a team of municipal and community organizations that led to over 130 systems installed. 2013-2014.
Sustainable Investing 2015 – Theme and topic development, speaker selection and recruitment, and team leadership for 3rd annual BSAS Sustainable Investing Seminar scheduled for November, 2015.
Measuring and Benchmarking the impact of material non-financial information – Topical research in support of an exploratory project on possible approaches to incorporating non-financial information into firm valuation.
"Sustainable Investing: Taking the Long View" Developed themes, recruited speakers and led team that produced successful 2nd Boston Security Analysts Society Sustainable Investing Seminar in November 2014. Attendance of 130 nearly doubled that of the initial 2013 event. The seminar will now be an annual event. Keynotes by Verne Sedlacek, President of Commonfund, and <b, founder, Principles for Responsible Investment, highlighted the session. Session agenda
"The Potential Use of Sustainability Scenarios as a Supplement to Stock Price in Equity Valuation by Long-term Investors" – Research & interviews for, and collaboration with Steve Lydenberg (author) for his invited paper for the Ira M. Millstein Center for Global Markets and Corporate Ownership and the Investor Responsibility Research Center Institute, presented at Columbia Law School September 2014.
"Sustainable Investing: Moving from the Margin to the Mainstream" – Conceived and led a team that produced this first-ever full-day Boston Security Analysts Society Sustainable Investing Seminar. The success of this sold-out event and the enthusiastic response from the participants has generated the demand for a follow-on session in November 2014. Summary of session
Advancing the practice of sustainable investing. Engaging with individual professionals to educate and inform, with sustainable investing firms to develop new business, and with mainstream firms to encourage collaborative approaches to developing and integrating sustainable investing offerings.
SEC Climate Change Disclosure Seminars – Developed and ran two successful seminars for the NY Society of Security Analysts and the Boston Security Analysts Society that highlighted the opportunities for investors, investment managers and analysts to use these guidelines for market advantage.
Needham Summit on Energy and the Environment – Built community buy-in for sustainable economic development by convening a well-attended public forum on energy and the environment that connected state policies to local goals and aspirations. Event Summary
NStar Community Challenge – Increased local participation in the Mass Save program, proving the value and impact of local organizations in cost-effectively achieving energy reduction goals. Significantly overachieved utility-set targets (236% of electricity goal and 151% of heating goal), faster than any other town in the program. The organization was awarded more than twice the funds initially allocated by NStar.