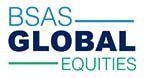 Sustainable Investors assess portfolios and investments using environmental, social and governance factors to reduce risk and take advantage of medium and long-term opportunities that accompany the transition to a more sustainable global economy. For some sustainable investors, opportunities may take the form of new and emerging technologies and business models.
The role of startups, venture funding and emerging growth companies for a sustainable investor should be considered with the same due diligence and clear-eyed view of risk and return as for any other investor. Clean energy is the area most associated with sustainability, but the challenges in agriculture, water, health and human development are all attracting early stage investments.
Moving from an idea with 3F funding (friends, family & fools) to a profitable firm generating investment returns requires navigating uncertain and poorly marked territory. "Valley of death" and "crossing the chasm" are familiar terms in this world.
Venture Exchanges are one approach to crossing this chasm. A venture exchange is a market for equity capital with less strict listing and regulatory rules to serve smaller and startup companies. The idea is that a lighter-regulatory touch would encourage more small, start-up companies to use the public markets to raise capital, in part to replace commercial banks who have reduced lending to these companies, in part in response to regulatory capital requirements.
The idea of establishing a venture exchange in the US has been gaining interest recently, years after an initial burst of interest fizzled. Successful venture exchanges have been established in Canada and the UK, and this is an appropriate time to re-examine the idea.
The CFA Institute recently undertook a study and published a white paper on the opportunities and challenges such a venture market would face, as well as what such a market would need to offer investors, issuers, broker dealers and other parties in order for such a market to succeed.
As one of the country's leading innovation hubs – especially in clean technology – Boston is an appropriate venue to examine venture exchanges. Please join us on Wednesday, October 5th as the Boston Security Analysts Society hosts a luncheon conversation on United States Venture Exchange: Has The Time Come?.
Our speakers will be:
Lead author Matt Orsagh, Director of Capital Markets Policy at the CFA Institute
Stanley Keller, Of Counsel at Locke Lord, with extensive experience in corporate and securities law and a participant in the working group for the study
Robert Peterman, Director, Global Business Development – Toronto Stock Exchange, TSX Venture Exchange, and TSX Private Markets
Registration and full bios for our speakers are available here at the BSAS web site. Copies of the white paper will be available at the event.
Venture Exchanges in the US – has the time come? (October 5th)