Green Bonds and Social Impact Bonds are experiencing rapid growth as investment opportunities that achieve social and environmental goals. While green bonds were pioneered by the World Bank and Social Impact bonds first appeared in the UK, Massachusetts has been a US pioneer in both instruments. In 2013, the Commonwealth of Massachusetts issued the "first-in-the-nation" Green Bonds to finance energy saving and other environmentally friendly projects throughout the state. Previously, the Commonwealth financed social impact bonds focused on juvenile justice and chronic homelessness.


Please join BASIC (Boston Area Sustainable Investment Consortium) on March 11th as we present an inside look at bringing these green and social impact bonds to market. Navjeet Bal, of counsel at Nixon Peabody, has worked for over 20 years as a public finance bond counsel and served three years as Massachusetts Commissioner of Revenue. Navjeet will share with BASIC her experience of working with the public and private stakeholders involved in the successful launch of Massachusetts' green and social impact bonds.
When: Wednesday, March 11th, 2015 at 5:30 pm
Where: Nixon Peabody, 100 Summer St., Boston
RSVP: through Eventbrite (Please RSVP as we must provide a count and names in advance for building security.)
Light refreshments will be provided.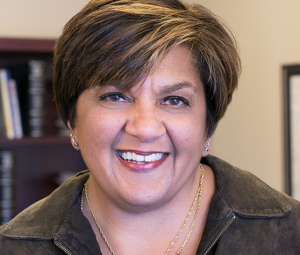 Navjeet Bal began practicing law in Boston as a public finance attorney twenty-five years ago, and has been involved in major infrastructure finance projects across the Commonwealth for most of that time. From 2007 to 2011, she served in Governor Patrick's administration as the Commissioner of Revenue. The Department of Revenue is a 2,000 person agency with three lines of business: Tax Administration; Child Support Enforcement and the Division of Local Services. She joined Nixon Peabody in September 2011 in its public finance department. In 2013, Navjeet has served as bond counsel to the Commonwealth in the municipal market's first issuance of "Green Bonds." She has also served as special counsel to the Commonwealth for its first in the nation "social impact bonds."
Navjeet is very involved in community affairs, and is currently a board member at the Boston Public Market, the Boys and Girls Club of Boston (Board of Overseers), the Legal Advocacy and Resource Center, Inc., the Institute for Justice and Democracy in Haiti, the Women's Bar Foundation, the South Asian Bar Association of Greater Boston Advisory Board and the Supreme Judicial Court's Access to Justice Commission. She has received several awards and recognitions, including the Williams College Bicentennial Medal (2011), being included in Harvard Law School's inaugural "Inspiring Change, Inspiring Us" celebration of inspiring women in celebration of International Women's Day (2013) and being included in the first "Circle of Excellence" by Massachusetts Lawyers Weekly recognizing women who exemplify professional, civic and mentoring achievements (2012).
Navjeet received her B.A. in Philosophy from Williams College, and her J.D. from Northeastern University School of Law.
Bringing Green Bonds and Social Impact Bonds to Market in Massachusetts – March 11th