In just over a month, we'll welcome area investment professionals to the CFA Society of Boston 2019 Sustainable Investing seminar. This will be our 7th annual seminar, and will take place on Wednesday, November 13th at the Westin Boston Waterfront Hotel.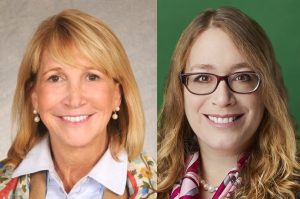 This year, our opening keynote will feature a fireside chat with Pamela Norley, President of Fidelity Charitable, and Fran Seegull, Executive Director of the US Impact Investing Alliance. Pamela and Fran will discuss the evolution taking place in impact investing – the changing nature of the demand, how high net worth individuals and foundations are approaching impact investing and the challenges – and opportunities facing their advisors.
"Mainstreaming Sustainable Investing" has been our guiding principle for creating these events since 2013. The rapid progress of that "mainstreaming" has enabled us to deepen and broaden these seminars to examine environmental, social and governance issues across asset classes and geographies and throughout the investment process. This year, we have two sessions on fixed income investing and a thematic, industry-focused session on toxicity.

As we finalize our lineup of sessions and speakers, we work to keep ahead of a fast-changing environment to bring investment practitioners timely topics that you can leverage and build on in your practice:
ESG Integration in Fixed Income – Investment Grade, High Yield & Municipal
Bonds with Impact – An Issuers' Perspective
Industry and Issue Forum: Toxicity
Putting Data to Work – Managing Climate Risk
Performance in Sustainable Investing – Practitioner and Academic Research
ESG in manager diligence, selection and monitoring – A Deep Dive
View the agenda and register at the CFA Boston web site.
Pamela Norley and Fran Seegull keynote our 2019 Sustainable Investing Seminar