Just under three weeks to go before the CFA Society of Boston 2017 Sustainable Investing seminar. This year's 5th annual seminar will take place on Monday, November 13th at the Boston Sheraton.
I am very pleased to have two keynote speakers this year- Ken Hokugo from the Pension Fund Association of Japan, and Mark Wiseman of Blackrock. We again have a terrific lineup of industry leaders and practitioners eager to engage with our audience throughout the day.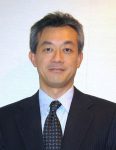 Ken Hokugo is the Head of Corporate Governance and Director of Hedge Fund Investments at the Pension Fund Association of Japan. PFA is the third largest pension fund in Japan (though its name may suggest otherwise to American ears).
Sustainable investing is a global phenomenon. Our seminar may take place in the United States, but we must and do bring a global element into each year's event.
The high-level perception of ESG globally – and not without some merit – has Europe as the leader, the US working to catch up (with Canada perhaps ahead) and Asia lagging. That perception has a perverse consequence, giving short shrift to the world's third largest economy and the home to the world's largest pension fund and some of the largest and most advanced global companies, many of which have been in existence for over 200 years.
Japan presents unique challenges and opportunities in sustainable investing. Ken Hokugo will explain how the system of cross-shareholding – a source of strength into and through the post-war rebuilding and "economic miracle" period – poses governance challenges in a new era and is holding back company performance. A recent Wall Street Journal article on Tokyo Broadcasting System Holdings captures this dynamic. Ken's insights will illuminate opportunities in Japan for sustainable investors and provide a perspective for thinking about the role of governance in other geographies.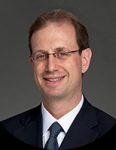 Mark Wiseman is the Global Head of Active Equities for BlackRock and the Chairman, BlackRock Alternative Investors. I have wanted to have Mark speak at a Sustainable Investing seminar since I first read Focusing Capital on the Long Term, the seminal article he and Dominic Barton of McKinsey co-authored in the Harvard Business Review in early 2014.
"Long-term Investing" and "Sustainable Investing" are deeply intertwined ideas.
A long-term investor seeking to drive change in corporate and capital market behavior to better align economic activity with long-term societal needs and thereby create more successful companies will inevitably find herself assessing ESG issues and factors.
A sustainable investor who believes that ESG issues are material to corporate and investment performance, who wants to invest according to her values, or seeks to drive societal change, must also be a long-term investor.
We began working the idea of the long term into our seminars that year (2014). Since that time, Mark has shepherded the creation of Focusing Capital on the Long Term (FCLT), a non-profit organization dedicated to developing tools and approaches that support long-term investment behavior. He has moved from CEO at the the Canada Public Pension Plan Investment Board (CPPIB) to his current role as Global Head of Active Equities for BlackRock and the Chairman of BlackRock Alternative Investors.
Now, in our 5th year, it is a pleasure to have Mark join us. His experience spans the three major participants in the sustainable investing/long-term investing ecosystem – the asset owner (CPPIB) , the investment manager (Blackrock) and the businesses in which they invest (FCLT).
Please plan to join us in Boston on November 13th. Additional information on the agenda and registration are both available at the CFA Society of Boston's 2017 Sustainable Investing Seminar page.
2017 Sustainable Investing Seminar